If you've been to the site before, you've likely noticed we've got a new banner, and a new logo!
We'd originally intended to have them be one and the same, but the best looking logo turned out a bit more square, which doesn't really work so well as a banner. Luckily, some of the earlier designs were more amenable to a banner, so we tweaked those to create our banner, and everything else will use the official logo, which I'm posting here: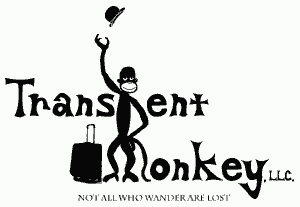 Please let me know what you think!
In addition, the site is going to be undergoing a bit of a redesign as it transitions more towards a business oriented site. Everything already here should stay here, but Transient Monkey will start to offer various services for those who are interested, so stay tuned!